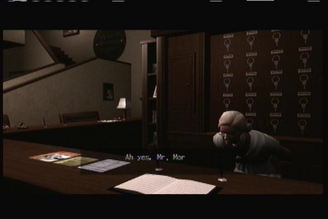 Hours of OperationEdit
Open 24 hours.
About the Great Deer Yard HotelEdit
An old hotel on the south side of Greenvale's lake, the Great Deer Yard Hotel is operated by Polly Oxford. Here, Francis York Morgan may save his game, sleep, eat, buy supplies, change clothing, fish, and engage in the occasional breakfast discussion with Polly. York can also have his morning coffee in the dining room, which can lead to clues later in the game.
EmployeesEdit
OccupantsEdit
Ad blocker interference detected!
Wikia is a free-to-use site that makes money from advertising. We have a modified experience for viewers using ad blockers

Wikia is not accessible if you've made further modifications. Remove the custom ad blocker rule(s) and the page will load as expected.