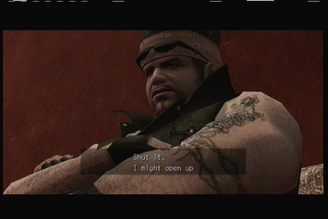 Hours of OperationEdit
10:00 A.M. - 20:00 P.M. Closed during the rain.
About the Heaven & Hell Gas StationEdit
The sole gas station in Greenvale, Heaven & Hell Gas Station is run by Jack and Gina. Here, Francis York Morgan may refill his car with gas, and get a car wash - repairing any damage his vehicle has received.
EmployeesEdit
OccupantsEdit
Ad blocker interference detected!
Wikia is a free-to-use site that makes money from advertising. We have a modified experience for viewers using ad blockers

Wikia is not accessible if you've made further modifications. Remove the custom ad blocker rule(s) and the page will load as expected.