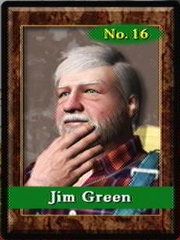 Description
Edit
The old forrest keeper. He finds the body of Anna with Isaach and Isaiah. He is Lilly's father and the grandfather of the twins.
At the closest fishing spot to the Rest Cabin at the Forest Park (near the Tree of Anna). It is the same fishing spot needed to complete Quest 13: Legendary Tabatha.
Ad blocker interference detected!
Wikia is a free-to-use site that makes money from advertising. We have a modified experience for viewers using ad blockers

Wikia is not accessible if you've made further modifications. Remove the custom ad blocker rule(s) and the page will load as expected.