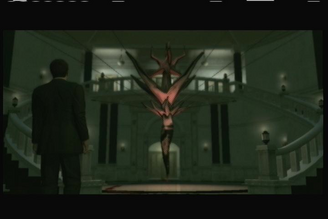 Hours of OperationEdit
10:00 A.M. - 17:00 P.M. Closed during the rain.
About the Muses GalleryEdit
The Muses Gallery is an art gallery owned by Diane Ames. It is located on the north-northwest side of the map on Night Bird Way.
It is made up of two floors and a basement, although the accessible part of the top floor is only a balcony visible in the front foyer. The basement contains artwork that has not been prepared for display. The first floor showcases various paintings of trees and nature, as well as houses the offices and Diane's bedroom.
A visit to the gallery is necessary to move the story along. It first opens up at the beginning of Episode 2. The gallery also has an Other World portion that can be revisited by entering the blue cylinder on the side of the building. Additionally, Diane has a Side Mission inside the gallery if Francis York Morgan catches her after 15:00 P.M.
EmployeesEdit
OccupantsEdit
Ad blocker interference detected!
Wikia is a free-to-use site that makes money from advertising. We have a modified experience for viewers using ad blockers

Wikia is not accessible if you've made further modifications. Remove the custom ad blocker rule(s) and the page will load as expected.